Tuesday, Mar 23,2021
Accounting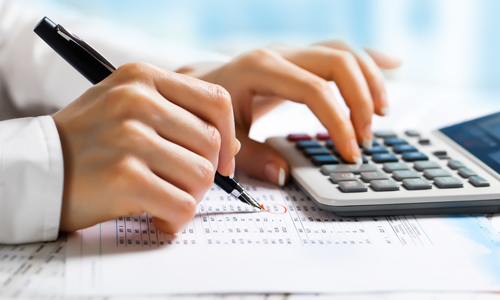 We know how time consuming running a business can be. At The Kotamarti Group, we assist businesses with bookkeeping services so that they can have more time to concentrate on the day to day activities and long-term strategies for their business. Benefits of hiring The Kotamarti Group for bookkeeping include, but are not limited to are:
Help you manage your business
Tax preparation by experts
Uncover hidden streams of revenue
Helping you be prepared for the future
As a business owner you understand how essential it is for your books to be in order. We have decades of experience and our staff is well-versed in all the accounting standards and the ever-changing laws and requirements. Some of the services we provide are:
Accounts Receivable
Accounts Payable
General Ledger
General Journal
Not-for-Profit Bookkeeping
Balance Sheets
Custom Reports
Business and Personal Accounts
Bank Reconciliation
Bookkeeping clean up
Oversight of Bookkeeping
Profit and Loss
Cloud Computing
HST, GST, QST, PST, WSIB
Our Bookkeeping services are perfect for you if you:
Spend more time on bookkeeping instead of acquiring new business
Are a new business and need support with all the work associated with account-keeping
Are not familiar with basic bookkeeping rules and regulations
Do not have support staff that can oversee your accounts
Are losing time and money due to discrepancies in your bookkeeping
Are unprepared for your quarterly and annual tax filings
At The Kotamarti Group, we have decades of experience with helping businesses of all sizes with all their bookkeeping and accounting needs. Whether you are a small, medium-size or large business, we are well-equipped in handling your accounting needs. Hiring professionals to help you not only saves you money, but also your valuable time which should actually be spent in strategizing and bringing in new business. Give us a call today to see how The Kotamarti Group can help you and your business grow!